Beyoncé Shares First Official Photo of Twins Sir and Rumi Carter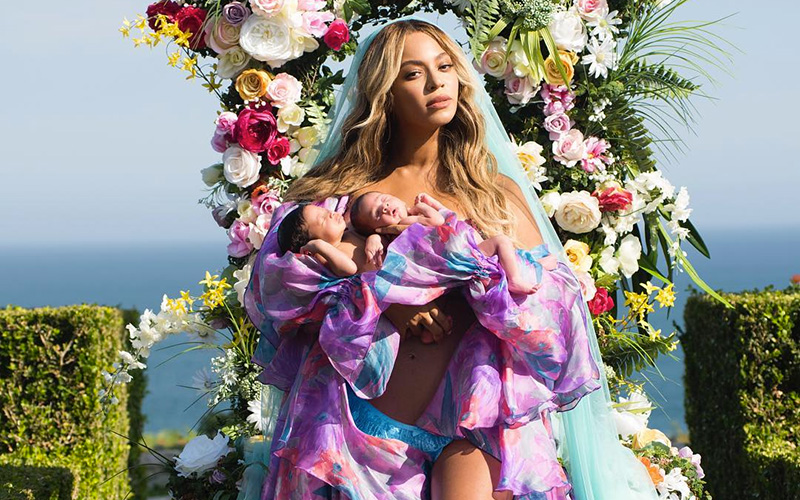 Say hello to Sir and Rumi Carter!
Beyoncé set the Internet on fire early Friday morning (Jul. 14) by sharing the first official photo of her and Jay Z's newborn twins Sir and Rumi Carter, who are one month old as of today, confirming reports that The Carter Twins were born on Wednesday, June 14th.
The caption reads: "Sir Carter and Rumi 1 month today."
Within the first hour of her sharing the photo on Instagram, it had already amassed nearly 2 million likes, and it will likely break her original record of 11 million likes by day's end.
The world has been anxiously awaiting official confirmation from Queen Bey since reports (and Mathew Knowles) announced the twins' birth a month ago.
The family portrait—which looks like it was taken in the backyard of the Malibu mansion Bey and Jay are reportedly renting for the summer—shares the same theme as the maternity shoot Beyoncé used to announce her pregnancy back in February.
The photo's caption also confirms the twins' names for the first time after she and Jay Z reportedly filed trademark documents with the U.S. Patent and Trademark Office in late June.
Beyoncé Shares First Official Photo of Twins Sir and Rumi Carter is a post from: Gossip On This – Pop Culture, News, Videos & Humor